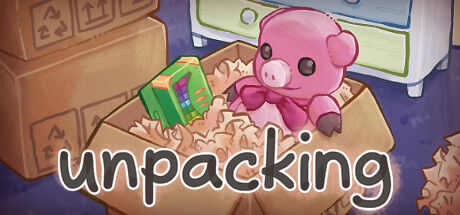 Unpack a Life on the Unpacking Wiki!

This is an information hub for the Indie Game Unpacking by Witchbeam! The game follows an unseen Player Character who unpacks her belongings on various different moves from the year 1997 to 2018
This is an Fanmade and Unofficial Wiki page. Some things are speculation and may be inaccurate.
Stages
[
]
For more information about how to get Unpacking
click here